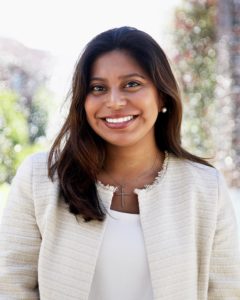 MARIA LLANOS, Law Clerk
Maria Alejandra Llanos was raised in Miami, Florida and is fluent in both Spanish and English. She graduated from Carrollton School of the Sacred Heart and later attended the University of Florida where she studied Political Science and Spanish. While at UF, she interned at the Florida Senate in Tallahassee and at the United States Senate on Capitol Hill in Washington D.C.  After graduating in 2018, she went to Florida State University and obtained a Master's Degree in Applied Policy and returned to work at the Florida Legislature. Maria Alejandra is starting her second year at Florida International University College of Law (JD Candidate, 2022). She was named to the Dean's List for academic achievement during her first year at FIU Law. This year, she serves as a staff member of the FIU Law Review and as the President of the Immigration Law Society.
You can reach Maria at mllanos@neroimmigration.com.