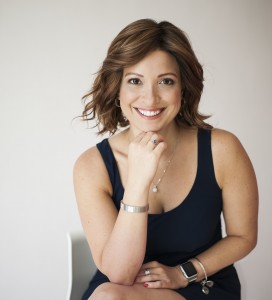 DEIRDRE D. NERO, ESQ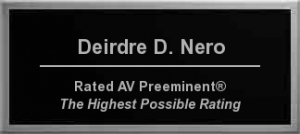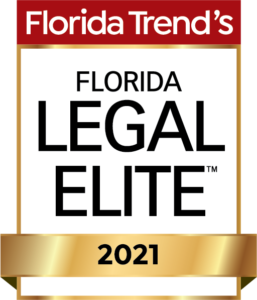 Bar Admissions
Florida, 2003
Court Admissions
United States District Court, Middle and Southern Districts of Florida
Education
Florida State University
B.A., magna cum laude,
1999
University of Miami. School of Law
J.D., cum laude, 2003
Languages
Fluent in Spanish
Basic Knowledge of Portuguese & Italian
Ms. Deirdre D. Nero started her own Immigration & Nationality Law Practice, NERO Immigration Law, in 2009 after having practiced in two large law firms for several years. Deirdre previously served as the attorney in charge of the Individual and Small/Medium Company division at the Coral Gables, Florida office of a major international immigration law firm; and prior to that as an attorney in the International and Immigration and Nationality Law Groups for a domestic and international commercial law firm in Florida. She led that firm's immigration practice from 2006-2008.
Deirdre's practice focuses on all types of business immigration including employment based immigrant (permanent residency) and nonimmigrant (temporary) visa petitions, and related business immigration matters. She has extensive experience with PERM Labor certification applications and also routinely handles family immigration matters and naturalizations. Ms. Nero works closely with small and medium companies and individual clients to personally coordinate and execute all aspects of the client's Immigration strategy and represent them in front of the U.S. Department of Homeland Security, the U.S. Department of Labor, and the U.S. Department of State. She represents clients in all 50 States and from countries around the globe, and takes pride in providing individualized service and maintaining a very high success rate.
Deirdre speaks Spanish fluently and was certified by the Spanish government at the highest level of fluency for non-native speakers ("Diploma Superior Español como Lengua Extranjera"). Ms. Nero is an impassioned advocate for Immigration Reform and Immigrant's Rights, and frequently travels to Washington DC in support of these advocacy efforts. She frequently lectures and writes on Immigration related topics in both Spanish and English. She studied, lived, and worked in Spain both before and during law school, and completed legal internships at two of Spain's most prestigious law firms. In addition, she completed significant research in comparative law entirely in Spanish. During her law school years, Ms. Nero served as President of the International Law Society and Vice President of the International Moot Court Board.
Professional Memberships/Recognitions
2022 Most Trusted Immigration Law Consultancy – South Florida and Best Immigration Law Firm 2022 – Florida, Corp Today Magazine
2021 Top Lawyers in South Florida, South Florida Legal Guide
South Florida Business and Wealth Magazine's 2021 Legal Awards, Best Boutique Law Firm, Miami-Dade County.
Florida Trend Magazine's Florida Legal Elite for 2021
New World Report's Legal Elite Awards 2021- Best Business Immigration Law Firm 2021
America's Most Honored Lawyers, 2021 – The American Registry
2020 Top Lawyers in South Florida, South Florida Legal Guide
Goldman Sachs 10,000 Small Businesses- Cohort 19 Graduate, May 2020
US Business News, 2020 Legal Elite Awards- Most Trusted Immigration Law Consultancy- South Florida
America's Most Honored Lawyers 2020- Top 1% Award by the American Registry
Merrick-in-the-Making- Community Builder Award, 12th Annual George E. Merrick Awards of Excellence, 2019
Florida Trend Magazine's Florida Legal Elite for 2019
Acquisition International Magazine's 2019 Corporate Immigration & Relocation Awards: Best Immigration Law Firm- Florida
Coral Gables Chamber of Commerce AXA Businesswoman of the Year Awards, 2019 Entrepreneur of the Year
AV® Preeminent™ Rating from Martindale-Hubbell®  every year since 2014
South Florida's Legal Leaders- Top Rated Lawyers, The Miami Herald, 2015
Daily Business Review- Top Lawyers, 2015
Voted "Business Immigration Lawyer of the Year – Florida" in the 2014 Global Mobility & Immigration Awards by Acquisition International (AI Global Media Ltd – International Publishing Group)
Coral Gables Chamber of Commerce: Current Vice-Chair of the Global Affairs Division and Chair of the Global Business Committee (2020-2021; 2021-2022), Current Member of the Executive Committee and Board of Directors, Ex-Officio member of the International Affairs Coordinating Council (IACC) for the City of Coral Gables, Former Vice Chair of International Affairs Division, Former Chair of the International Affairs Committee, Former Chairman's Ambassador, Former Chair of 20/30 Group (Young Professionals)
American Immigration Lawyer's Association (AILA): Member since 2004, Current Member of the South Florida Chapter Board of Directors (2021-2022), Current Member of the South Florida Chapter's Practice Management Committee and Media Advocacy Committee (2021-2022), Member of the Board of Directors (2018) for the South Florida AILA Chapter, Past Chair of South Florida AILA Chapter's Business & Investment Committee, Past Vice Chair of South Florida AILA Chapter's Practice Management Committee, Past Co-Chair of South Florida AILA Chapter's Advocacy and Media Committee, Past Member of AILA National's Media Liaisons Committee, Member of Global Migration Section
Coral Gables Bar Association Member
INBLF (International Network of Boutique and Independent Law Firms) Member
American Bar Association, International Section & Immigration & Nationality Law Committee
Florida Bar Association, International Section
BNI Miami-Dade: Current Member and Mentorship Coordinator of the Coral Gables Chapter (Immigration Attorney for the Chapter): Current Chapter Growth Coordinator, Past Vice President, Challenges & Ethics Coordinator, Mentorship Coordinator, Educational Coordinator, Visitor Host, Membership Committee Member
Florida Lawyers Network (FLN), Coral Gables Chapter (Immigration Attorney for the Chapter): Chapter President (2022), Past Events Director
National Alopecia Areata Foundation (NAAF): Board of Directors, Secretary of the Board (Jan 2017-present), Legislative Liaison, and member of the Advocacy Committee. Leader of the Miami Support Group.
Greater Miami Chamber of Commerce: Former Member of Board of Governors, Former Member of Board of Directors, Former Chair of the Immigration Task Force, Former Vice Chair of HYPE (Helping Young Professionals Engage), Global Business Initiatives Committee
The Miami-Dade Beacon Council, Former Member of the International Advisory Committee, Former Member of Young Leaders Task Force, Member of New Leaders Task Force
Organization of Women in International Trade: VP Marketing for OWIT International, Member of South Florida Chapter (OWIT), Former Member of the Board of Directors for South Florida, Former Member of the Social Media Committee
Society for Human Resources Management (SHRM) & Greater Miami Society for Human Resources Management (GMSHRM), Member
Mission of the Heart, Board Member and Vice Chair
National Association of Professional Women, VIP Member
Global Ties Miami, Board of Directors
Women's Chamber of Commerce, Member
Speaking Engagements and Lectures
April 21, 2022: Featured Speaker at "Presenting the Best Strategy to Relocate to the United States" Seminar in Mexico City, Mexico (presented in Spanish)
April 13, 2022: Featured Speaker at the AILA South Florida Immigration Law 101 Conference on the "Nonimmigrant Visas" panel
April 6, 2022: Featured Panelist at the AILA South Florida Media Roundtable on the topic of COVID-19 related vaccination and testing requirements related to immigration
March 9, 2022: Featured Panelist at the AILA South Florida Luncheon Seminar on Consular Processing and E-2 Visas
February 3, 2022: Featured Panelist at "How to do Business in the USA" Seminar in Bogota, Colombia (presented in Spanish)
February 1, 2022: Featured Panelist at "How to do Business in the USA" Seminar in Pereira, Colombia (presented in Spanish)
November 16, 2021: Featured Speaker at the Coral Gables Chamber of Commerce's Women's Business Network Luncheon: "Super Business Women Showcase, Featuring Goldman Sachs 10,000 Small Business Graduates"
October 27, 2021: Featured Panelist at "Investing and Doing Business in Florida" Seminar in San Juan, Puerto Rico
August 30, 2021: Featured Speaker at the 2021 HR FLORIDA Conference & Expo (SHRM)- "Shedding Light on your U.S. Business Immigration Uncertainties: Shine Bright by Employing Foreign Talent" and "Learn the Latest in Immigration Compliance – Form I-9, Remote Verification, I-9s for Foreign Workers"
August 10, 2021: Featured Speaker for myLawCLE and the Federal Bar Association's "Immigration Law 101, 2021 Edition"
March 31, 2021: Florida International's University LLM Program, US Law II Class: "Immigration Law 101" guest professor/lecturer.
March 18, 2021: INBLF Great Legal Minds: "Immigration Law: The State of Play for 2021″
November 19, 2020: "The Current State of Immigration: from COVID to the Election" Webinar by NERO Immigration Law
November 1, 2020: Featured Speaker for myLawCLE and The Federal Bar Association "Immigration Law Updates during COVID-19 2nd Edition"
September 1, 2020: Featured Speaker at the 2020 HR FLORIDA Conference & Expo (SHRM)- "What Every HR Professional Needs to Know about Sponsoring Employees for Visas and Green Cards"
September 1, 2020: Featured Speaker at the 2020 HR FLORIDA Conference & Expo (SHRM)- "Employer Immigration Compliance Essentials for 2020 and Beyond"
June 29, 2020: Immigration Law Updates during COVID-19 (2.0) Webinar by NERO Immigration Law
June 18, 2020: Featured Speaker, Advocacy & Awareness Workshop, 35th Annual NAAF Conference
April 24, 2020: Immigration Q&A Webinar by NERO Immigration Law
April 13, 2020: Featured Speaker for myLawCLE and the Federal Bar Association's "Critical Immigration Issues Due to COVID-19: What All Attorneys Should Know"
March 30, 2020: Immigration Law Updates during COVID-19 Webinar by NERO Immigration Law
March 3, 2020: Employer Immigration and I-9 Compliance Essentials for 2020 and Beyond Seminar by NERO Immigration Law
November 13, 2019: Immigration Options for Foreign Investors, Keller Williams Capital, Coral Gables, FL
November 12, 2019: Featured Speaker for myLawCLE's "Immigration Law 101- 2019 Update" course
November 3, 2019: Featured Speaker at the SHRM Global Mobility and Immigration Symposium: Employer Immigration Compliance Issues in the Trump Era: I-9 and Beyond
November 2, 2019: Featured Speaker at Be Strong International- Girl's Empowerment Workshop
October 29, 2019: Featured Speaker at "Como Invertir y hacer Negocios en Estados Unidos" in Guayaquil, Ecuador
October 24, 2019: Featured Speaker at the Greater Miami Society for Human Resource Management's 2018 Legal Update: "The Changing Face of US Immigration Law: 2019 Update for HR Professionals and Employers"
September 19, 2019: Featured Speaker at Venture Cafe Miami's Thursday Gathering: Immigration 101 for Entrepreneurs and Small Business Owners
September 19, 2019: Featured Speaker for Franchise Consultants Company Webinar: Immigration Options for Foreign Investors
September 17, 2019: Featured Speaker for myLawCLE's "New Developments: Significant Changes to the EB-5 Immigrant Investor visa" course
August 28, 2019: Featured Speaker at the 2019 HR Florida Conference & Expo "Employer Immigration Compliance Issues in the Trump Era: From I-9 and Beyond"
June 29, 2019: Featured Speaker on Advocacy & Awareness at the 34th Annual National Alopecia Areata Foundation International Conference
June 25, 2019: Featured Speaker at Lunch & Learn Seminar "Employers Beware! What You Don't Know About I-9 Compliance Can Hurt You."
April 25, 2019: OWIT Webinar Featured Speaker on "Doing Business in the US: What You Need to Know"
March 12, 2019: Featured Speaker for myLawCLE's "Critical Issues Attorneys Need to Know when Preparing H-1B Visa Petitions" course
February 26, 2019: Featured Panelist at "Investing and Doing Business in the USA" Seminar in Medellin, Colombia
February 19, 2019: Featured Speaker at CMO Real Estate Law & VMBG Accounting's Monthly Investor Series: "Immigration Options for Foreign Investors: EB-5 and Beyond"
January 16, 2019: Featured Speaker at the Coral Gables Chamber of Commerce's IMPACT Seminar: "What Every Employer Needs to Know about I-9 Compliance"
November 1, 2018: Featured Speaker at the Greater Miami Society for Human Resource Management's 2018 Legal Update: "Immigration in the Trump Era"
October 30, 2018: Featured Speaker for myLawCLE's "Immigration Law for Paralegals: A Paralegal's Guide to Forms and Processes, 2018 Edition"
October 4, 2018: Featured Speaker at "Doing Business in the USA" Seminar in Mexico City, Mexico
September 26, 2018: Featured Speaker for myLawCLE's "The Intersection of Employment Law and Business Immigration" course
September 25, 2018: Featured Speaker at Lunch & Learn Seminar "What Every Employer Needs to Know about Immigration/I-9 Compliance"
July 19, 2018: Featured Speaker at "Doing Business in the USA" Seminar in Panama City, Panama
July 11, 2018: Featured Speaker for the Coral Gables Chamber of Commerce's Reconnect Luncheon
July 9, 2018: Featured Speaker for myLawCLE's "Critical Issues in Immigration: Employer Compliance, Stricter Guidelines, New Interview Procedures, and other updates " course
June 19, 2018: Featured Speaker at Lunch & Learn Seminar "Employer Immigration & Worksite Compliance in the Trump Era: 2.0"
May 8, 2018: Featured Speaker for myLawCLE's "Employer Immigration Compliance Issues in the Trump Era: I-9 and Beyond" course
April 24, 2018: Featured Speaker at "Doing Business in the USA" Seminar in Bogota, Colombia
March 23, 2018: Featured Panelist at the American Immigration Lawyers Association South Florida Annual Conference- "Nine to Five: Challenges in Day-to-Day Processing of PERMs"
February 13, 2018: Featured Speaker at Lunch & Learn Seminar "Employer Immigration Compliance Issues in the Trump Era: I-9 and Beyond"
February 1, 2018: Featured Speaker at the Miami Rotary Club- Awareness and Advocacy
January 17, 2018: Featured Panelist at the American Immigration Lawyers Association South Florida Luncheon- H-1B Visas- Tip for the upcoming filing season
September 19, 2017: Featured Speaker at the Coral Gables Chamber of Commerce Women's Business Network Luncheon- Awareness and Advocacy
September 11, 2017: Testimony provided to the Food & Drug Administration for the Patient Focused Drug Development Initiative's public meeting on Alopecia Areata
August 16, 2017: Featured Speaker for the OWIT Webinar on Doing Business in the United States
July 15, 2017: Featured Speaker at Jose J Vargas y Asociados International Business Seminar on Doing Business in the United States, Ibague, Colombia (presented in Spanish)
March 14, 2017: Featured Speaker at the Doral Business Council- Awareness and Advocacy
December 6, 2016: Featured Speaker at the South Miami Rotary Club- Awareness and Advocacy
July 26, 2016: Featured Speaker at the Brickell Rotary Club- Awareness and Advocacy
July 1, 2016: Featured Speaker at Jornadas Asia Pacifico in Santiago, Chile- "Migración, negocios e impuestos en Estados Unidos"
May 20, 2016: Featured Speaker at Club de Bridge in Bogota, Colombia- "Migración, negocios e impuestos en Estados Unidos"
May 19, 2016: Featured Speaker at Universidad de La Sabana in Chia, Colombia- "Migración, negocios e impuestos en Estados Unidos"
April 28, 2016: Featured Speaker for myLawCLE's "Starting and Running a Small Law Firm" course
April 8, 2016: Featured Speaker at University of Miami School of Law, Comparative Law LLM Program
February 27, 2016: Featured Speaker at the American Immigration Lawyers Association Nevada Chapter's Spring CLE on Solo and Small Practice, Business School for the Immigration Lawyer on the panel entitled "Shiny Happy People: Attracting and Retaining the Best Talent for Your Law Firm"
February 9, 2016: Featured Speaker at Ser & Associates Lunch and Learn Seminar "US Immigration by Investing or Starting a Business- It isn't only about EB-5"
February 1, 2016: Featured Speaker for myLawCLE's "EB-5 and Beyond: Counseling the Foreign Entrepreneur on Immigration, Business, Tax, and Legal Considerations"
January 6, 2016: Featured Speaker at the Coral Gables Chamber of Commerce Reconnect Luncheon
October 12, 2015: Featured Speaker for myLawCLE's "Immigration Law for Paralegals: A Paralegal's Guide to Forms and Processes" course for teaching Immigration Paralegals the fundamentals of Immigration Law processes and procedures
July 17, 2015: Featured Speaker for myLawCLE's "Immigration Law 101" course for teaching novice Immigration Lawyers the fundamentals of Immigration Law
September 9, 2014: Featured Speaker for the RE Mentor educational tele-seminar "Foreign Investing- The Straight Scoop on EB-5 and Other Programs"
June 28, 2014: Keynote Speaker at the 29th Annual National Alopecia Areata Foundation International Conference, San Antonio, Texas. Read the text of Deirdre's speech here: 2014 NAAF Annual Patient Conference Keynote Speech
March 28, 2014: Congressional Testimony provided to The House Committee on Appropriations, Subcommittee on Labor, Health and Human Services, Education, and Related Agencies on behalf of the National Alopecia Areata Foundation, Washington, DC
April 10, 2013: Featured Panelist at the Seminar hosted by the Miami-Dade Beacon Council "Moving to Miami: What you need to know to relocate your business"
November 4, 2011: Moderator at Seminar hosted by the Greater Miami Chamber of Commerce. "Maintaining a Legal Workforce: Employer Immigration Compliance Seminar"
November 1, 2011: Presentation on EB-5 Immigrant Visas for Investors to the NAI Commercial Real Estate Brokers visiting delegation from Russia. Hosted by the Miami-Dade Beacon Council.
October 13, 2011: Presentation on EB-5 Immigrant Visas for Investors at the NAI Commercial Real Estate Brokers 2011 Florida Meeting. Mayfair Hotel, Coconut Grove, Florida.
August 19, 2011: Business Visa Options Presentation to VR Business Brokers of Coral Gables
March 24, 2011: Featured speaker at business seminar hosted by The Chamber of Commerce of Madrid, Spain and ICEX (Foreign Trade Promotion Agency of Spain) in Madrid, Spain "Immigration Considerations for doing business in the U.S." (Presented in Spanish)
March 22, 2011: Featured speaker at business seminar hosted by The Chamber of Commerce of Málaga, Spain and EXTENDA (Foreign Trade Promotion Agency of Andalucía, Spain) in Málaga, Spain "Immigration Considerations for doing business in the U.S." (Presented in Spanish)
June 15, 2009: Moderator at Seminar hosted by the Greater Miami Chamber of Commerce. "Immigration Compliance and Enforcement Issues"
April 20, 2009: Featured Panelist at Business Seminar hosted by the Coral Gables and Greater Miami Chambers of Commerce in Bogotá, Colombia. "Immigration: Hot Topics and Options for Living and Working in the USA" (Presented in Spanish)
September 25, 2008: Featured panelist at the ABA Pathways to Employment in International Law presentation at St. Thomas Law School.
August 27, 2008: Featured speaker at the FIU English Language Institute "Immigration Law: Options for Living and Working in the US"
July 11, 2008: Featured panelist at the Coral Gables Chamber of Commerce's Creating Commerce in Colombia Breakfast Briefing "Immigration Hot Topics"
April 12, 2008: Featured speaker at The Chinese Association of Science, Economics and Culture of South Florida's (CASEC) Open House "Immigration options for living and Working in the US"
March 10, 2008: Featured speaker at business seminar hosted by EXTENDA (Foreign Trade Promotion Agency of Andalucía, Spain) in Seville, Spain "Immigration Considerations for Investors doing business in the U.S." (Presented in Spanish)
March 7, 2008: Featured speaker at business seminar hosted by IVEX (Foreign Trade Promotion Agency of Valencia, Spain) in Valencia, Spain "Immigration Considerations for Investors doing business in the U.S." (Presented in Spanish)
March 5, 2008: Featured speaker at business seminar hosted by the Barcelona Chamber of Commerce in Barcelona, Spain "Immigration Considerations for Investors doing business in the U.S." (Presented in Spanish)
November 19, 2007: Featured panelist at the League of Women Voters Forum on Immigration
November 13, 2007: Featured panelist at FIU International Studies-International Careers Expo 2007 "Immigration: Visas for Foreign Students" and "International Careers in Law"
November 9, 2007: Featured panelist at the Greater Miami Chamber of Commerce's Employment Immigration Seminar "Issues facing employers of H-1B professionals" and "Social Security No-Match Letters"
October 25, 2007: Featured speaker at the Coral Gables Chamber of Commerce's Business Briefing on Immigration
October 23, 2007: Featured speaker at the FIU English Language Institute "Immigration Law: Options for Living and Working in the US"
September 4, 2007: Featured guest on WLRN "Radio Perspectives: Immigration in South Florida"
February 9, 2007: Featured panelist at the Greater Miami Chamber of Commerce's Employment Immigration Seminar "The Global Race for Talent"
Published Works/Media
Coral Gables Magazine, September 2019 issue, featured in the Merrick Style section.
Coral Gables Magazine, May 2019 issue, featured in the Top Attorneys of Coral Gables section.
Attorney at Law Magazine, Miami Edition- Volume 7 No 2: Featured for 2018 Women in Law
Gables Living, September 2018– "Overcoming Adversity through Advocacy"
Inspire Health Magazine Sept/Oct 2017– "Facing Baldness Head-On"
Deirdre's story featured in the book "Head-On Stores of Alopecia," published June 15, 2015, by Deeann Callis Graham
"Inside the Minds: Navigating the Department of Labor's Certification Requirements" Author of Chapter titled Responding to the Ever Changing Challenges of Employment-Based Immigration and the Labor Certification (PERM) Process – Aspatore Books, 2009.
"Visa Waiver Travelers Soon Required to Pre-Register Online Before Coming to the U.S."- Becker & Poliakoff, P.A. Global Trends and Customs Newsletter, August 21, 2008
"America's Competitive Disadvantage: Restrictions on the number of professional visas are harming our economy" – WorldCity Magazine, April 2008.
"Workplace Enforcement- Are you ready to become an immigration enforcer?" – Becker & Poliakoff, P.A. Global Trends and Customs Newsletter, September 14, 2007
"Immigration: A Costly Endeavor" – Becker & Poliakoff, P.A. Global Trends and Customs Newsletter, May 31, 2007
"The Changing Tide of International Travel- First phase of the Western Hemisphere Travel Initiative began on January 23, 2007"- Becker & Poliakoff, P.A. Global Trends and Customs Newsletter, January 25, 2007.
"Welches Visum Furs Geschaft?" ("Which Business Visa Should You Chose?")- Florida Sun Magazine, April 2006.
"New Era in Immigration law Begins with a PERM" – WorldCity Magazine, July 2005.
"PERM- Friend or Foe?" – Florida Bar International Quarterly, Summer 2005