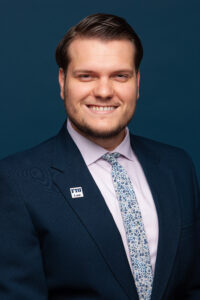 John Balloveras, Law Clerk
John is a 2L student at the Florida International University College of Law. He earned a Bachelor's Degree from the University of Florida, where he majored in political science and international studies and minored in international relations and Chinese language and culture.
When he's not working or studying, John is an active member of the FIU student body, working as secretary for the Student Bar Association, President of the International Law Student Association, and competing in the Jessup International Moot Court competition. A first-generation Cuban-American and law student, John is interested in pursuing immigration law because of the opportunities for international development immigration and travel can bring.
You can reach John at [email protected].